Tokyo Ghoul is one of my favorite manga & anime series. I came across the live-action film when I was shelf-reading a section at the library the other day, so of course I had to check it out (I didn't even know it was already made into a live-action!)
Dustin had watched the anime with me previously, so he and I hunkered down tonight on the couch with our dog Tegan to watch this new live-action film together.
While I am quite willing to suspend disbelief and ignore trivial inconsistencies for the enjoyment of a movie, there were a few scenes where I could tell my husband was thinking "Really? Realllyyy?"- such as when Kaneki was attacked in the shoulder but then started limping and flailing like his legs had turned to jelly. However, these moments didn't detract from the film. When I sometimes feel that acting is over-the-top, I then remember that anime and manga are also often over-the-top.
Kaneki's awkwardness and vulnerability is played up so much in the beginning as to be almost cringe-worthy, but as with the manga and anime, the payoff is worth it. It's fun to see his growth. I love how they played with the design of his mask, particularly the teeth: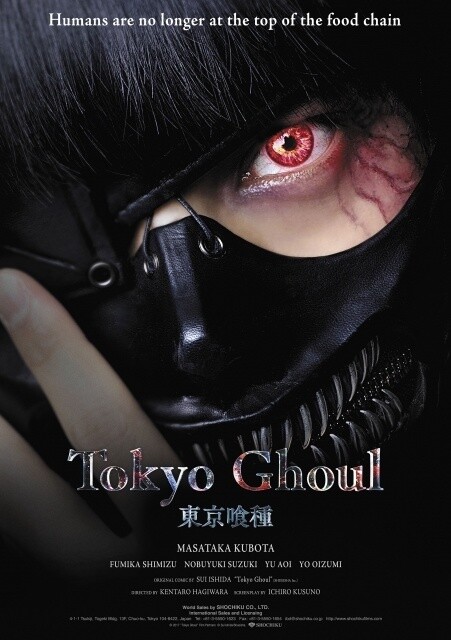 The actors chosen were generally spot on with their characters. The scenes where ghouls are made to eat human food almost made me gag along with them- that is some solid acting. There were a couple of scenes where I actually gasped out loud in surprise or delight at the action or depravity on the screen.
The visual effects were fairly believable and definitely cool- lots of quinique and kagune action shots.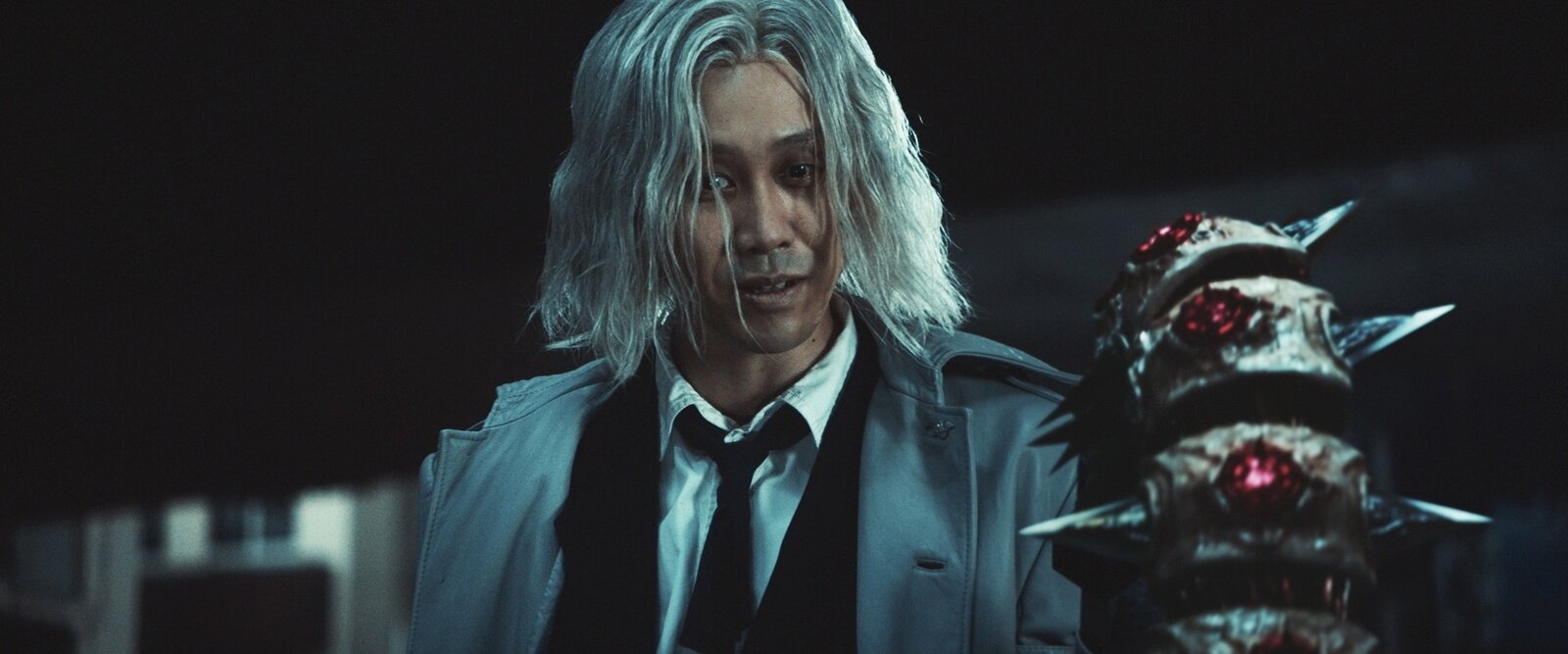 I hope a second film will come out of this, as some of my favorite characters weren't included in the movie since their plots emerge a bit later in the series.
Yeah, Juzo and Shuu, i'm talking to you.
I'm really glad Uta had a couple of scenes, at least.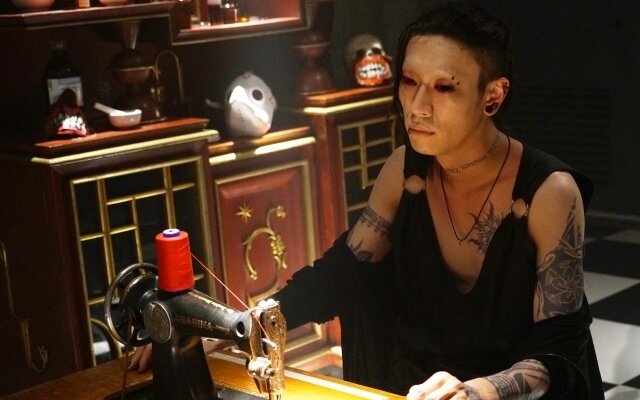 Overall, this film is a fun and action packed adaptation of the anime and manga. While the comparatively short length of the movie doesn't give as much time to explore Kaneki's inner turmoil and the complexities of the ghoul & human worlds, hopefully this isn't the end of Tokyo Ghoul's live-action career. I'll be waiting for vol. 2!